1.A lady had an unpleasant reticular vein on the back of her right knee (left picture). She lost her confidence to wear a short skirt. She had a direct injection sclerotherapy from our clinic then right picture showed the result of treatment one week after.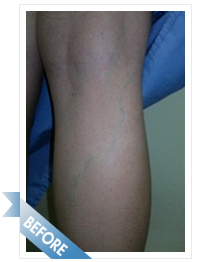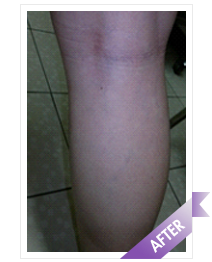 2.A 40 years old lady had a spider vein on her left leg (Left picture). Microsclerotherapy was performed to treat this problem under a specialized needle and a magnify glass. The immediate result showed in the right picture.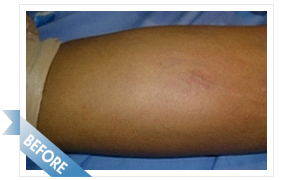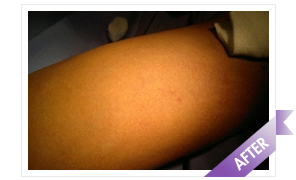 3. A 32 years old lady ask our consultation about her unsightly vein in her ankle (left picture). She was treated with microsclerotherapy. The right picture show the immediate effect after treatment, these vein turned reddish, following reaction with the medication. In two weeks time, the vein disappeared nicely.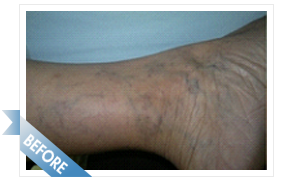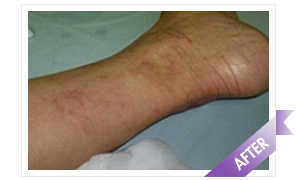 4. A 55 years old gentlemen came to see Dr Rerkasem with large varicose vein on his right calf (left picture). The phlebectomy was used to remove these varicose veins. The right picture showed the result 1 month after treatment.